At the beginning of June, the employees of SNS-Vyatka branch moved into their new comfortable office, which has been created according to a design project developed by architects especially for the GC SNS, and which combines the highest standards of comfort, practicality and design.
The employees SNS-Vyatka rate their new workspace as excellent and are happy to share their impressions:
Mikhail Gryazev, General Director of the Branch:
I like everything about the new workplace! The stylish decoration, new furnishings, high ceilings and large number of windows - the office is light, spacious and comfortable.
Aleksandr Ovsyannikov, Supervisor:
The work area is very logically organised. Employees rated the moving process very highly: I can see that each day everyone comes to the office feeling positive.
Natalya Rastyagaeva, Sales Representative:
Everything in the office has been thought through down to the smallest detail, and it's very comfortable. All this makes the mood even more productive.
We congratulate our branch on their move! May they work well in their new office!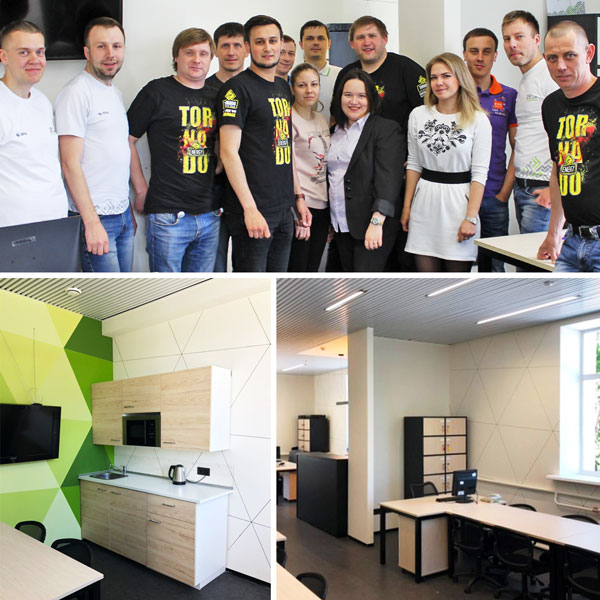 The Rebranding Project is continuing in accordance with the Company's plans.
Details:
one of the Company's key assets is its people, and we need to create comfortable work conditions for them! That is why we launched the Rebranding Project, which aims to introduce new standards for the fitting out and equipping of GC's SNS offices and warehouses throughout the country. The Company values innovation in all areas of business: it hired architects to create workplace designs based on the highest standards of comfort, functionality and design. We shifted our priorities to focus on the highest quality for a realistic price.
Source:
GC SNS Press Service