On September 3 2017 SNS-Armavir completed one of the GC's SNS major projects- Rebranding: the branch's team moved to a new comfortable office, which is fitted out in accordance with the Company's highest standards and combines comfort, functionality and a stylish design.
Sergey Gluhov, the branch's Director General of the Branch:
"Everything is great in the new office: the contemporary interior is a pleasure to look at, the infrastructure is super, employees can get to and from the office much quicker. The warehouse layout is very convenient, which is good for our results!"
Evgenia Sereda, Chief Accountant
"The office is wonderful! Everything is new, beautiful and up-to-date. We're very happy with the move."
The Rebranding Project is continuing in accordance with the Company's plans.
Details:
*One of the Company's key assets is its people, and we need to create comfortable work conditions for them! That is why we launched the Rebranding Project, which aims to introduce new standards for the fitting out and equipping of GC's SNS offices and warehouses throughout the country. The Company values innovation in all areas of business: it hired architects to create workplace designs based on the highest standards of comfort, functionality and design. We shifted our priorities to focus on the highest quality for a realistic price.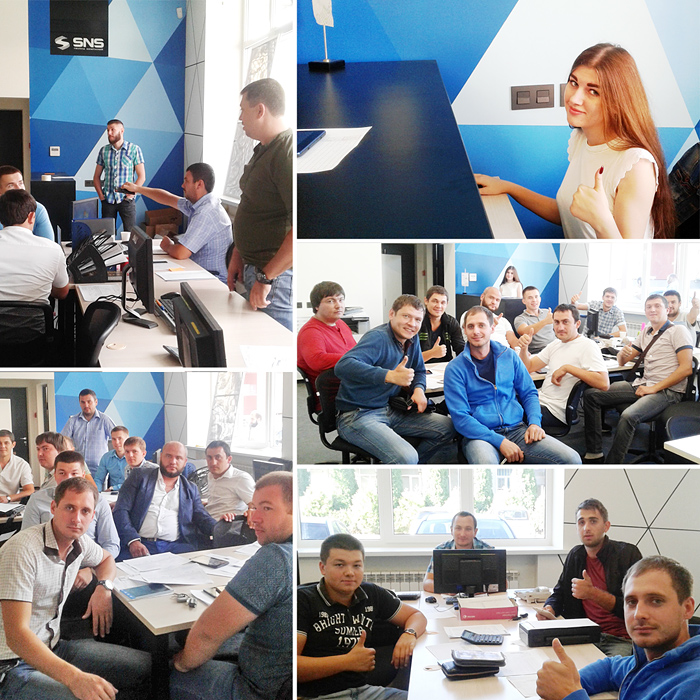 Source: GC SNS Press Service