The Rebranding project was completed in three branches of GC SNS in June 2019. Teams in SNS-Novosibirsk, SNS-Tambov and SNS-Kaliningrad moved to the new comfortable offices!
The employees of the branches appreciated the new workspaces and shared their impressions with pleasure:
SNS-NOVOSIBIRSK
Aleksey Pulia, General Director of the branch:
«Working in such a cool office as we have now, you feel the high level and power of our Company even more. New comfortable workspace with a cool design and modern systems perfectly affect the mood and performance of the branch team»
Alexander Seredin, Sales Representative:
«The new workspace is great! I like everything, but especially I want to note the quality of performed repair and stylish design»
Victoria Babakova, HR manager:
«I like new office especially: well thought-out workplace, modern style and convenient location. I also hear positive feedback from my colleagues»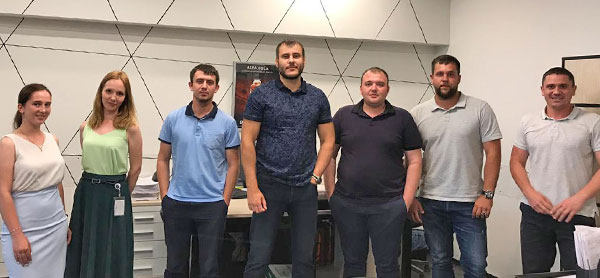 SNS-TAMBOV
Lev Scriabin, General Director of the branch:
«We don't have new office now. We have a miracle! Excellent accommodation, convenient road junction and infrastructure. The quality of repair is on top! Everyone who comes to us (candidates for an interview or partners) makes compliments»
Alexander Chernyakov, Assistant to the General Director of branch for administrative issues:
«Great office. Everything is done wisely: repair, design, location. I'm happy!»
Maxim Sotnikov, Sales Representative:
«In the new office I especially like excellent repair, convenient parking and warehouse, excellent infrastructure nearby. This is even more motivating to make headway and get it! Thanks for "Rebranding"! »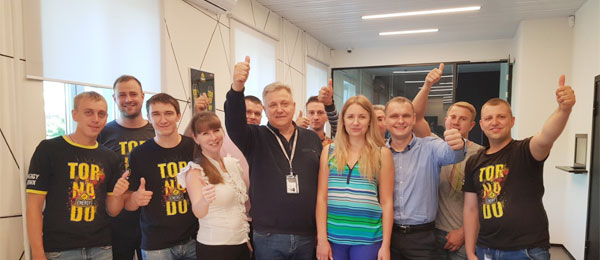 SNS-KALININGRAD
Evgeny Kuzmichev, General Director of the branch:
«The office is amazing! Branch team expectations were reached and exceeded many times: modern design, gorgeous renovation, convenient warehouse. Thanks Company! »
Alex Kommendant, Supervisor:
«A modern and comfortable office, where every detail is thought out for maximum convenience of employees»
Alexey Davydov, Warehouser:
«Our warehouse has become even more modern and convenient after moving to a new workspace . We work more efficiently now. Everything is great! I am very happy! »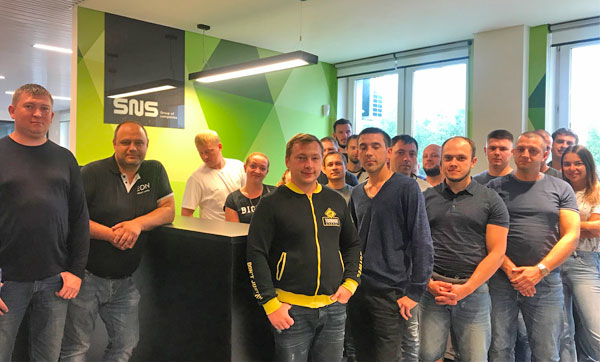 Rebranding is one of the large-scale and significant projects of GC SNS. In the context of this project the new standards of repair and equipment of office and warehouse implement in the branches of the Company all over the country gradually.
Source:
GC SNS Press Service