FRESH BAR is a drink for young and bright people who live positively. This is why FRESH BAR this spring was joined by such positive and bright stars as the scintillating pop group performing super popular hits Vremya I Steklo and the bright, young, rapidly gaining popularity artist of the production center Maxim Fadeev - Oleg Miami.
FRESH BAR regularly conducts exciting joint projects and competitions with popular celebrities and bloggers. And in 2017 is no exception: from mid-March to the end of May there is the super competition Rock on with FRESH BAR! To become a participant and compete for great prizes, you need to use the endlessly positive symbol - a FRESH BAR bottle, take a photo or make a video, and put it on Instagram or VKontakte with the hashtag #отжигайсFRESHBAR.
The competition has already been joined by the positive guys from the group Vremya I Steklo and Oleg Miami, who are calling on everyone to participate and set the mood on their social networking pages - show how it is to rock on with FRESH BAR!
FRESH BAR! REFRESH FEELINGS!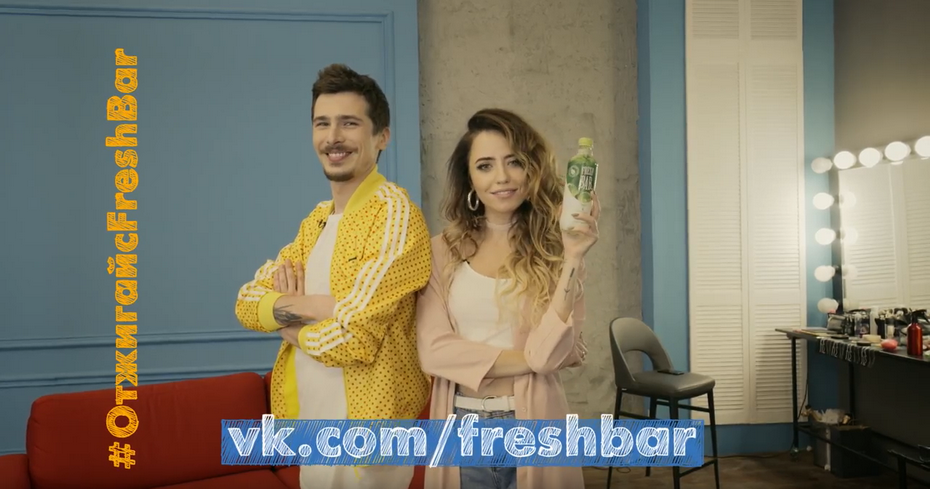 Source: GC SNS Press Service