TORNADO ENERGY never ceases to amaze!
This time together with the TOP DOG bare - knuckle fighting championship*, the brand presented its most brutal flavor – TORNADO ENERGY TOP DOG.
As part of the integration into the championship** new items will be sampled during the fights, and also TORNADO ENERGY TOP DOG will be presented in videos based on the results of each fight on the official TOP DOG channel on YouTube.
This project is a great opportunity for the brand to win a new audience and become a favorite drink for even more number of people.
The TORNADO ENERGY TOP DOG launched in a 0.45 l can and 0.473 l bottle format, soon will be available for sale across the country.
* TOP DOG – is a new type of ultimate fighting (bare-knuckle fighting),
gaining huge popularity among young people
and millions of views on YouTube.
**TOP DOG Championship/2021 will be held throughout the year in Moscow:
once in 1.5 months – a series of fights, then the release of videos once a week
on the official TOP DOG YouTube channel.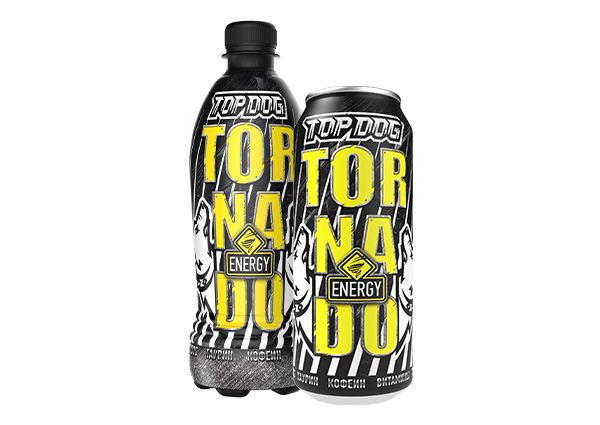 Source:
Press office of GC SNS