From March 6 to 8 2021 at the ski resort Arkhyz with the support of E-ON ENERGY DRINK will be held the annual music festival Rhythm of the mountains from the FUNK&BEATS team.
Participants of the festival, sports fans and outdoor activities, will find a large snow camp and a powerful line-up of musicians: MONOPLAY (Moscow), Azamat aka Agraba (Moscow), Monkey Fish (Moscow), Sexton Slowdance (Krasnodar), as well as more than twenty local artists from the Krasnodar region.
E-ON ENERGY DRINK will charge the participants of the festival with strength and energy, so that everyone can fully enjoy a powerful rave!
Location:
Ski resort Arkhyz, the Republic of Karachay–Cherkessia, Arkhyz village, Gornaya st, b. 1
More about the event:
ritmgor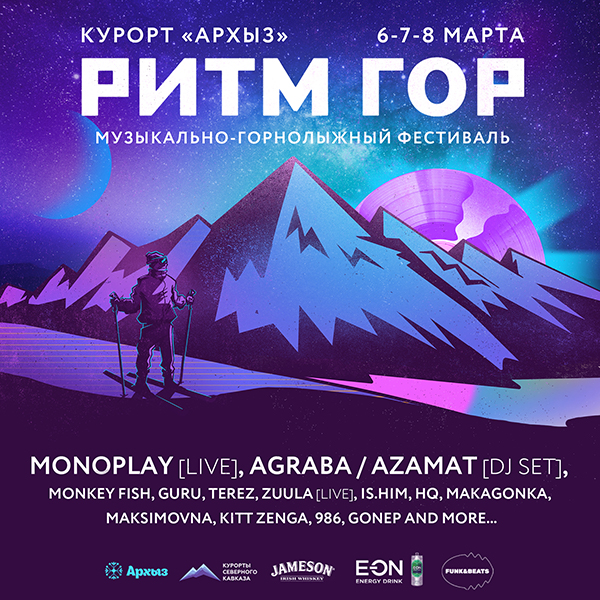 Source:
Press office of GC SNS