In the first quarter of 2021 the line of ILYINSKY LEMONADESл was replenished with two new flavors:
for fans of interesting combinations the brand is happy to offer the flavor of Raspberry-caramel (0.48 l format) - a mix of juicy raspberries and sweet-creamy caramel flavor.
And fans of southern exotics will definitely be delighted with the flavor of Feijoa (0.48 l format).
New items stand out brightly in the brand's line and guarantee a real pleasure!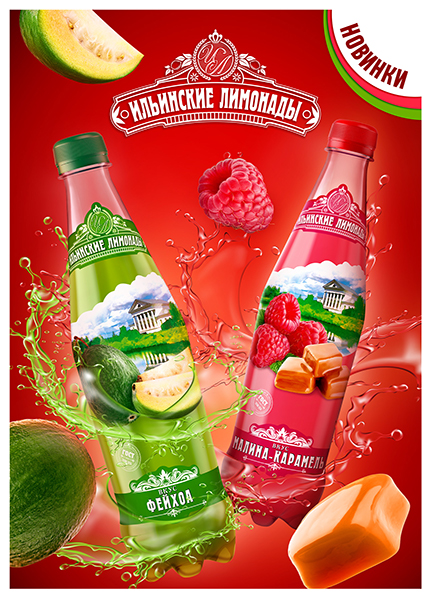 Source:
Press office of GC SNS