Group of companies SNS again entered the TOP-100 rating of the largest companies in Russia "RBC 500".
In the 2020 rating, among the 500 largest companies of various forms of ownership, organizational and legal forms and jurisdictions, at the end of 2019, GC SNS, with revenue of 164 billion rubles*, ranks 94th, which is 2 positions higher compared to last year's rating!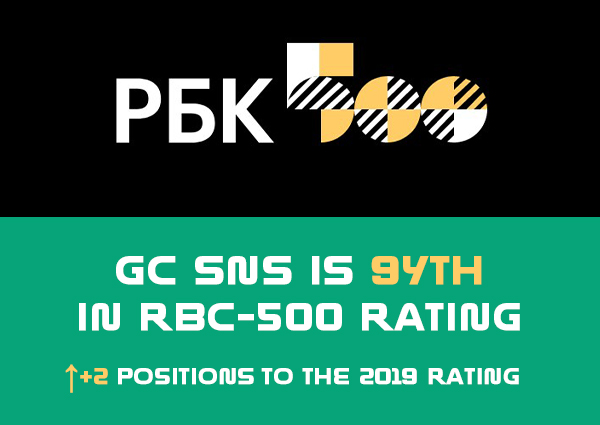 *In the RBC rating, companies' revenue is rounded to whole numbers.
---
ABOUT THE "RBC 500" rating
Frequency: annually.
Objective: identification of the largest Russian companies with a pronounced industry affiliation and analysis of economic processes occurring in the sectors of the economy based on the list of companies and groups obtained.

Participants: the rating includes companies owned by Russian individuals and legal entities, regardless of their registration — in Russia or abroad.
Criterion: the main indicator by which companies were ranked in the rating is net revenue (excluding VAT, excise taxes and export duties).

Source:
press office of GC SNS