The 4th season of GC SNS largest and longest-running project for employees' children GC Honours/2018-2019 has just ended!
Throughout the 2018-2019 academic year the children obtained high grades (only 4s and 5s), took part in skills contests and competitions in a range of school subjects, and shared their successes and achievements with the Company.
In calculating the results, the organisers reviewed hundreds of school reports and scans of participants' weekly progress reports. 34 school children made it to the final stage and received prizes from the GC SNS with the first prize winners deserving a special mention: Primary School level - Mikhail Glushkov (son of Maxim Glushkov, from the Head Office, Moscow), Secondary School level - Ruslan Valeev (son of Liliya Valeeva, from SNS Kazan branch).
GC SNS Honours project has once again demonstrated that our Company values and promotes not only highly skilled and professional employees, but also their family values, and their children's potential and talents.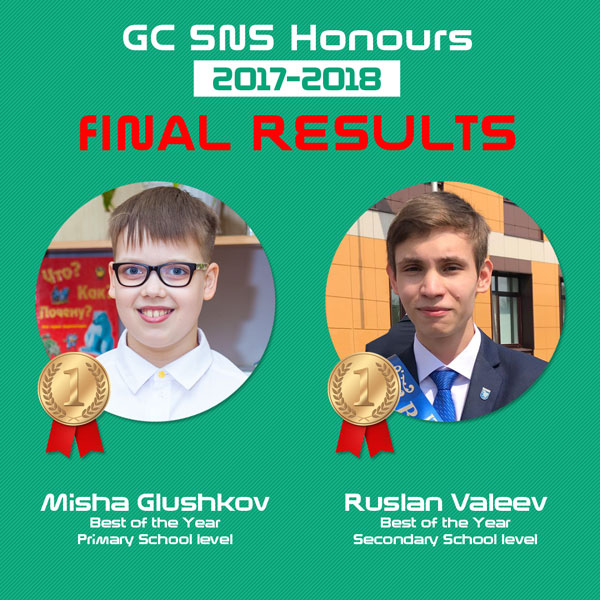 Source:
GC SNS Press Service