From May 17 to June 13 E-ON ENERGY DRINK will give an endless boost of energy to the viewers of the most popular TV channels and Internet platforms.
A dynamic and expressive video (in two timings of 10 and 5 seconds), where the main characters do not just drink E-ON, but are involved in an eventful and emotional life in accordance with the brand slogan E-ON LIFE IS ON, can be seen on TNT, Pyatnica, Che, Muz-TV, 2x2, STS and many others.
Facebook Instagram, ivi, and many other popular sites on the Internet will also be able to see the E-ON commercial (in two timings of 20 and 6 seconds).
See the video link to: YouTube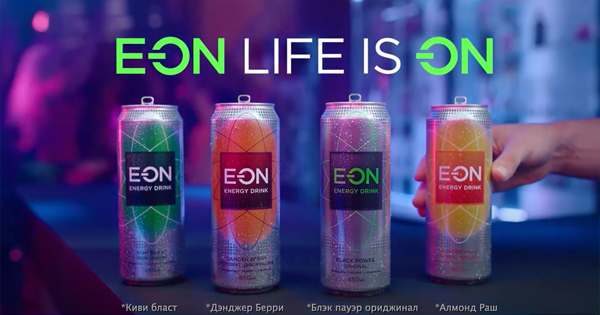 Source:
Press office of GC SNS