Great news from E-ON ENERGY DRINK:
The brand has become a partner of the cool online project FRESH & LOUD, which aims to discover new names in music.
FRESH & LOUD is:
4 awesome episodes;
famous and beloved ST and Rightroun as presenters;
12 freshmen;
voting after each show = the best artist will be chosen not by experts, but by the audience;
the winner of the project will record the best track at the LIVE SYSTEMA* Studio and shoot a video for it.
E-ON ENERGY DRINK supports aspiring performers and energizes both artists and audiences throughout its releases.
On October 19, the 1st issue was released, where the performers PLASKA and DiRTY CHAiNS have already proved themselves:
See the next episodes (at 20:00 Moscow time):
October, 23;
October, 29
November, 5 (the final!).
The broadcast will take place in the VK account and on YOUTUBE LIVE SYSTEMA channel
Join the viewing with E-ON ENERGY DRINK!
*LIVE SYSTEMA — is a new digital label in a world of total isolation, where music is the most important way to communicate. In a world where images give way to sound and online concerts become the main entertainment.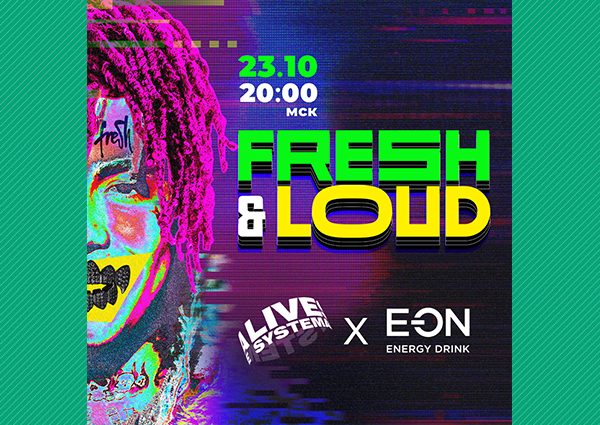 Source:
press office of GC SNS