On May 25 in Saint-Petersburg welcomes a long-anticipated show by Double Sound² x Afterhours - a co-project of Saint-Petersburg community with the British recording label and the same-name series of podcasts. This show occasioned with the first vinyl release with the participation of one the show's headliners - Raul RQZ.
Double Sound² is scouting talents in modern House and Minimal music across different cities and countries, today they are among the major trendsetters of the Northern Capital who have been developing these musical genres for the last 9 years.
All events arranged by Double Sound² have a common distinctive feature - visual transformation of the club interior and creating various models for future installations. This time Grigory Gromov and Elina Zazulya, media artists from Saint-Petersburg, are in charge of visual performance.
Residents of Stackenschneide Club: Doubleight and Ika, Big and 8bit will join the party's headliners.
Location:
Stackenschneide Club, Saint-Petersburg, Konyushennaya square, 2
Join the night with E-ON ENERGY DRINK!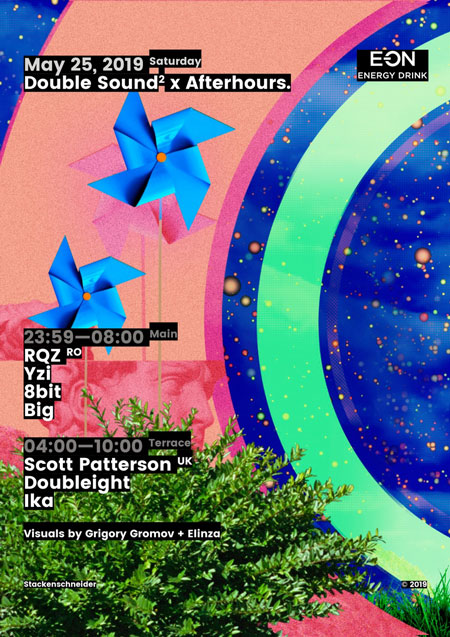 Source:
GC SNS Press Service