On March 24 with the support of E-ON ENERGY DRINK in the bar Mr. Jager (Tyumen) DJ Philchansky will arrange a real powerful rave with the famous hits of the artists of the Black Star label and just great musical sound.

DJ Philchansky is a talented DJ and the author of many remixes who knows his job very well. Once having devoted himself to DJing he improved his skills every day and having got into the Black Star he became the official DJ of Timati with whom he travels with tours.

Venue: Mr. Jager bar, Tyumen, Pervomayskaya street, 34/1

Join the night with E-ON ENERGY DRINK!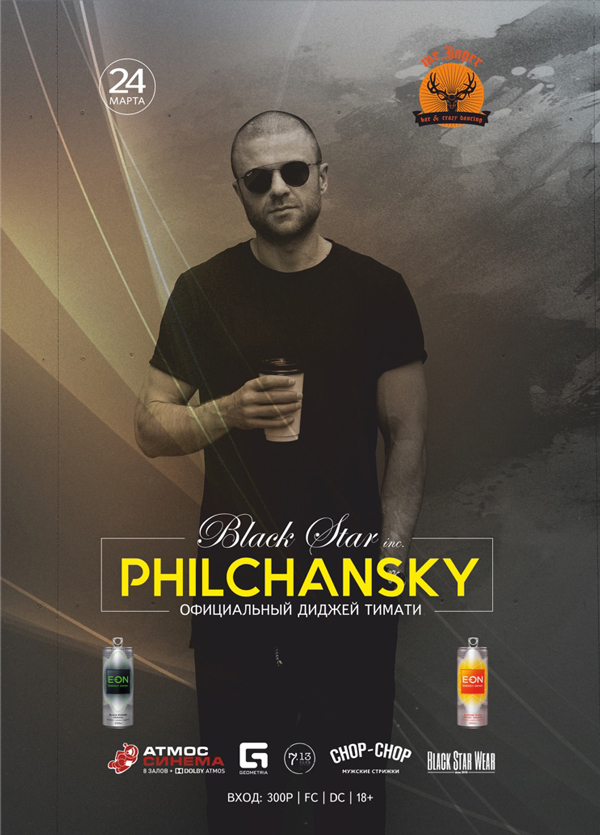 Source:
GC SNS Press Service