On June 8 in Chelyabinsk you'll have a terrific opportunity to visit the show by famous DJ Varvara from the trumpeted KHLEB band with the support of E-ON ENERGY DRINK.
Her confident performance, incredible precision of tracks and sets make the dance floors explode under the bombing flow of bass-hits - something the other musicians can only dream of.
DJ BARBARA together with KHLEB - and the next Saturday is going to be as crazy as all the KHLEB's concerts.
DOSKI Bar hosting the show is one of the partner-bars of a large restaurant company Siberia with the outreach in 8 cities of Russia.
In the daytime this bar offers a spacious and cozy modern place to have a business dinner or meet a friend, and in the night-time it turns into an atmospheric bar steaming with special energy.
Location:
DOSKI Bar, Chelyabinsk, Elkin street, 5
More about the party:
MECHANIKA
VK
Join the night with E-ON ENERGY DRINK!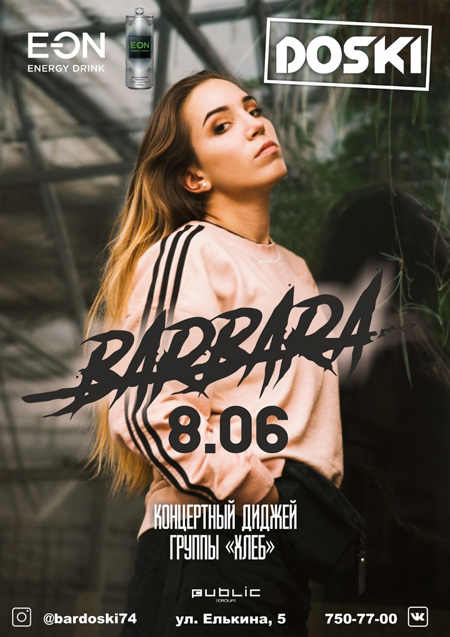 Source:
GC SNS Press Service