Productive and positive cooperation with the ambassador of FRESH BAR NILETTO is gaining spins: the advertising campaign in the network with NILETTO has not ended yet, and the brand is already launching a new even larger campaign in TikTok in the challenge format.
The challenge was announced by the most popular ticktockers: Artur Babich, Ekaterina Shkuro, Pasha Dvoretsky, Sofa Cooper, Bad Barbie, Ravil and of course NILETTO.
To take part in the challenge, that starts from August 14, you need to record a video in TikTok using a branded FRESH BAR mask, a special licensed track and of course a great mood :).
Take a chance to win the branded merch NILETTO&FRESH BAR!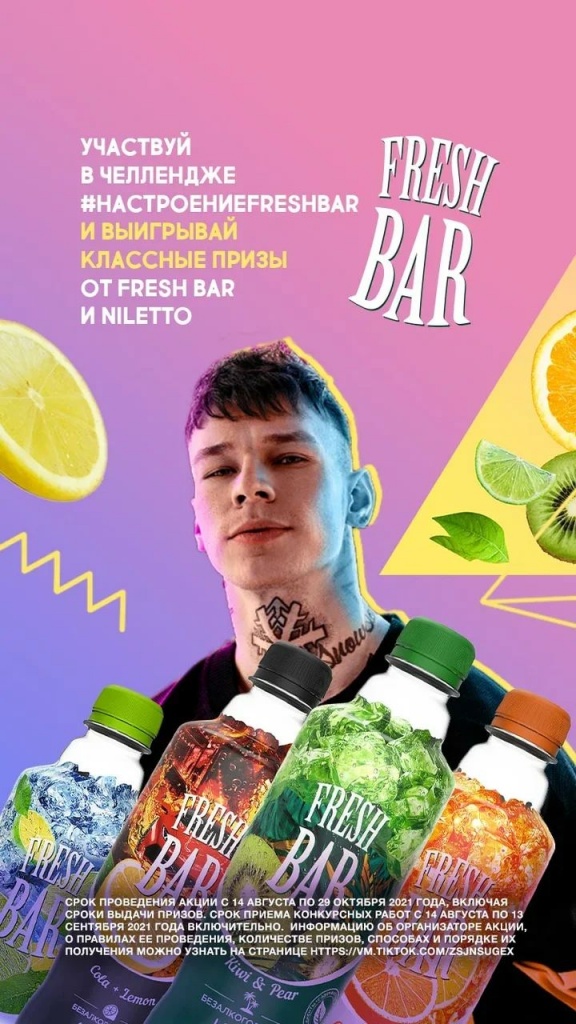 Source:
press office of GC SNS