On April 15, with the support of E-ON ENERGY DRINK, CONCEPT FASHION FEST will be held - an international festival of conceptual fashion and design.
Location:
GIPSY, Moscow, Bolotnaya Embankment, 3, bld 2.
Program of the event:
GIPSY will turn into a territory of alternative fashion, alternative views and alternative reality, where 15 countries, 100 designers and 6 closed fashion-shows will be represented in the framework of CONCEPT FASHION FEST.
From morning till night, the guests will be able to move through the space created in new forms of fashion-art. It will be the best Sunday walk you can imagine!

Read more about the event: conceptm.ru

E-ON – it's time to act!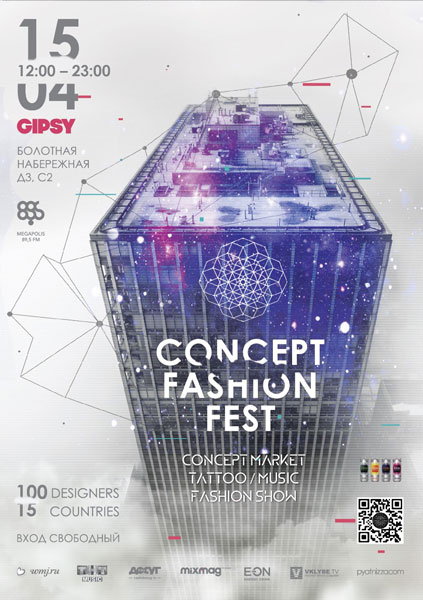 Source:
GC SNS Press Service