FRESH BAR is traditionally at the point of trends: the brand has launched two stunning new products at once, corresponding to the current interest of consumers in berry flavors and unusual combinations – Sparkling Boom and Double Funny.
Scintillating Sparkling Boom: exquisite flavor of the grapes and light notes of champagne. The drink is served in a very refined style that definitely will not leave anyone indifferent and will amaze even the most sophisticated with its versatility.
Cheeky Double Funny: unique flavor of cotton candy, sweets and a light aftertaste of exotic coconut. This combination is able to plunge into the world of bright emotions and the celebratory atmosphere of the summer carnival.
As well as the whole line of FRESH BAR novelties contain natural juices and at the same time favorably differ in unusual and unexpected combinations of favorite flavors.
The new FRESH BAR flavors are launched in a 480ml bottle with a bright and attractive design and will soon be available for sale across the country!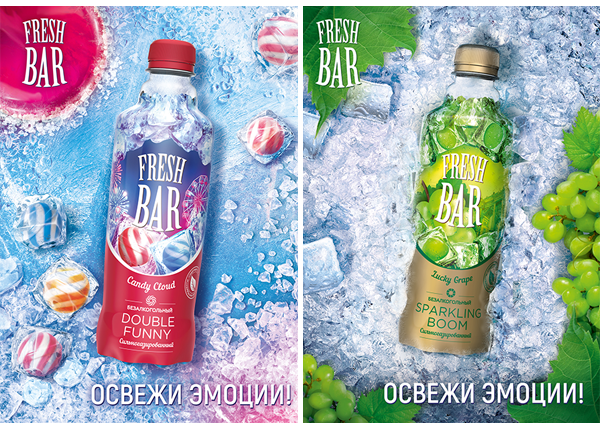 Source:
Press office of GC SNS