On May 14 and 15 the Soul Kitchen nightclub supported by E-ON ENERGY DRINK will host parties in honor of the eighth birthday of the establishment.
Soul Kitchen is one of the first major night clubs in St. Petersburg, connected by the On Trade GFD channel to contract work back in 2013!
For 8 years the establishment has played such famous musicians as Satin Jackets, Patrick Podage, John Monkman, Joyce Muniz, Teenage Mutants, Phonique, Mario Basanov, Adana Twins, Tube & Berger, Maxxi Soundsystem, Moonwalk, Rafael Cerato, Edu Imbernon, Several Definitions, Upercent, AFFKT, Florian Kruse, Nandu, David Mayer, Jody Wisternoff, Rey&Kjavik.
And the best DJs of the cultural capital became residents of the club itself.
Headliners at the birthday party will be:
May 14-Grotesque (Rundell Beatz / Kazan);
May 15-Lost. Act (Drumatiq / Moscow).
E-ON ENERGY DRINK will charge the guests of the events with strength and energy, so that everyone can fully enjoy the high-quality sound and powerful parties!
Location:
Soul Kitchen night cub, St. Petersburg, Lomonosova str., 1
More about the event:
VK
E-ON LIFE IS ON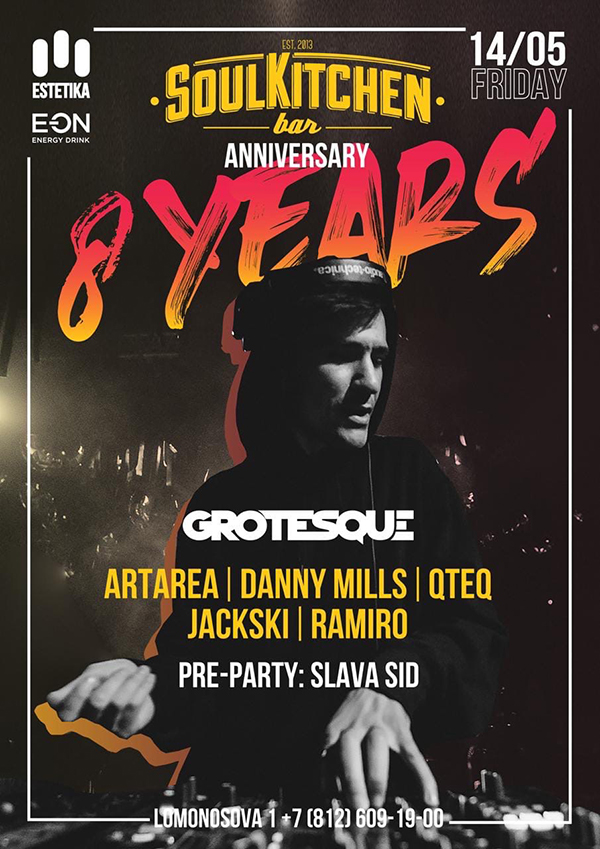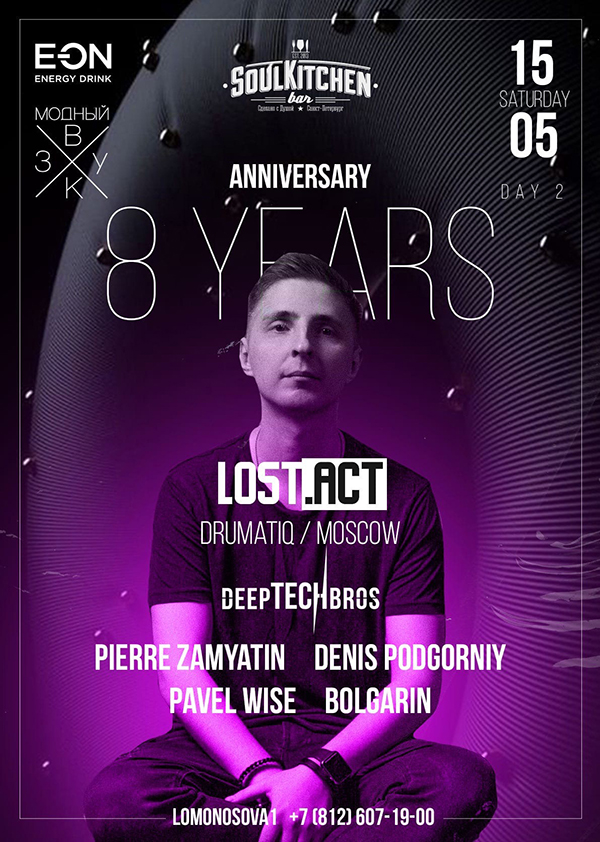 Source:
Press office of GC SNS