The E-ON ENERGY DRINK brand expanded its range of flavors and introduced an amazing product – E-ON DANGER BERRY!
The novelty introduces itself an extravagant and inspiring energy drink with the flavor of refined grapefruit combined with the sweetness and aroma of wild raspberries.
Advantages of the novelty:
contains natural extracts: ginseng and guarana;
no preservatives;
contains caffeine, L-carnitine and B vitamins;
contains natural fruit juices;
unique flavor: a combination of tart grapefruit and sweet raspberries;
perfect for daily consumption *.
* The recommended daily intake is no more than 1 can.
Discouraged from use by children under the age of 18,
during pregnancy and lactation, as well as persons
suffering from increased nervous excitability,
insomnia, arterial hypertension.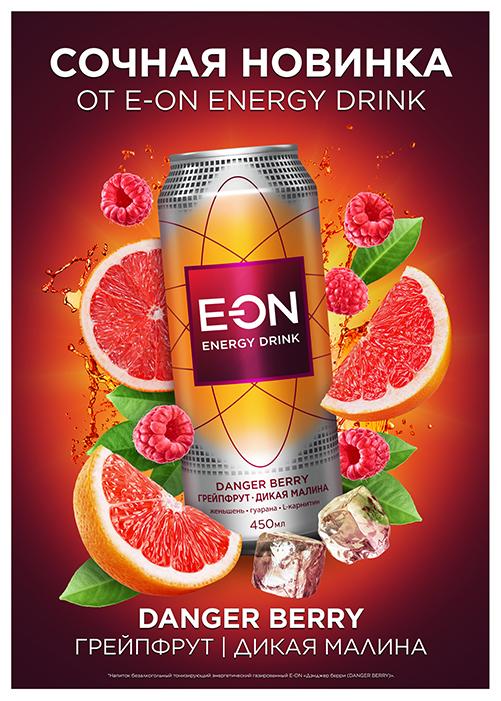 Source:
Press office of GC SNS