On April 28, with the support of E-ON ENERGY DRINK, a grand event '11 years of club chronicles' dedicated to the 11th anniversary of Geometria.ru-Chelyabinsk will be held.
Program:
The 11th anniversary is a serious date, therefore Geometria.ru-Chelyabinsk uses two cool sites for the celebration, which had a marked impact in the club chronicle of the city and, of course, musicians of the world importance - SCSI-9 - a joint project of Anton Kubikov and Maxim Milutenko, the main domestic techno-product for export. The organizers have also prepared a few more surprises for the guests - secret place and secret guest, which will be revealed right before the event!
Location:
"Classica Zhanra": Chelyabinsk, st. Krasnaya, 71, start at 20:00;
Garage Underground: Chelyabinsk, st. Entuziastov, 11, start at 23:00;
Secret place: watch the news;)
More about the party: VK
Turn on the night with E-ON ENERGY DRINK!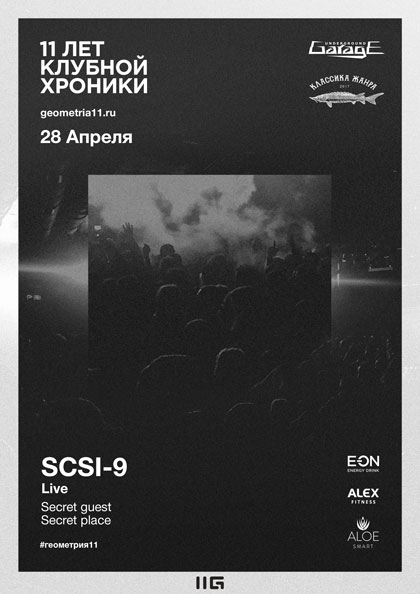 Source:
GC SNS Press Service